Consciously Curated | Discover with Crescent
At Crescent, we love all things minimalist. In fact, we encourage a sleek wardrobe with just the essentials to help you reduce your environmental impact and ensure that getting...

Capsule wardrobes are becoming increasingly popular. People are finding that carefully selecting their clothing pieces helps simplify their morning and empowers them to quickly create stylish outfits. Capsule wardrobes also...

If you think investing in versatile, timeless clothing is important, you need minimalist styles to achieve your goals. Lay the foundation to a classic, effortless wardrobe with a few essentials...
A Minimalist Lifestyle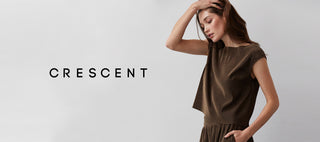 Why We Love Minimalism